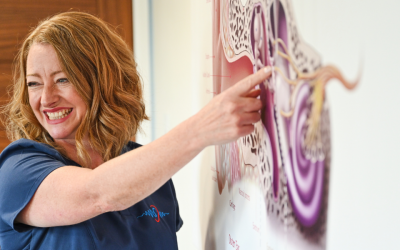 Julia Rogers has been part of the Audiology Academy team for several years now and is a well-respected and valued trainer. After completing a BSC in Health Science and Deaf Studies, she did what many graduates do and travelled around the world.  Julia took this...
Contact Us
Call or email us directly, using the contact information listed below.
The Corner House, The Audiology Academy, High St, Wombourne WV5 9DN
9am – 5pm Mon & Tue, 9am – 5pm Thur and 9am – 1pm Fri., closed Wed, Sat & Sun.