Established by audiologists for audiologists
The Audiology Academy was established by three directors with over 75 years of experience in audiology. Chris Cartwright, Jo Miller and Sophie Miller brought to life a vision to provide clear and practical audiology training for aspiring and experienced hearing healthcare professionals.
On a mission to raise standards in hearing health training, our approach to continued professional development is transforming the industry, and our influence is far-reaching. Chris and senior tutor, Sarah Riches, have trained thousands of audiologists across the UK, while Chris and Jo have shared many audiology adventures over the years.
The Academy team has served in different capacities across the NHS, universities, the British Association of Audiology Technicians (BAAT), and multiple hearing clinics. As the Academy's director, Chris is regularly invited to attend events, sharing his knowledge at various institutions.
Our experienced tutors, exceptional courses, and progressive hearing care insights make continued professional development accessible to audiologists at every level. Here's the team making it happen…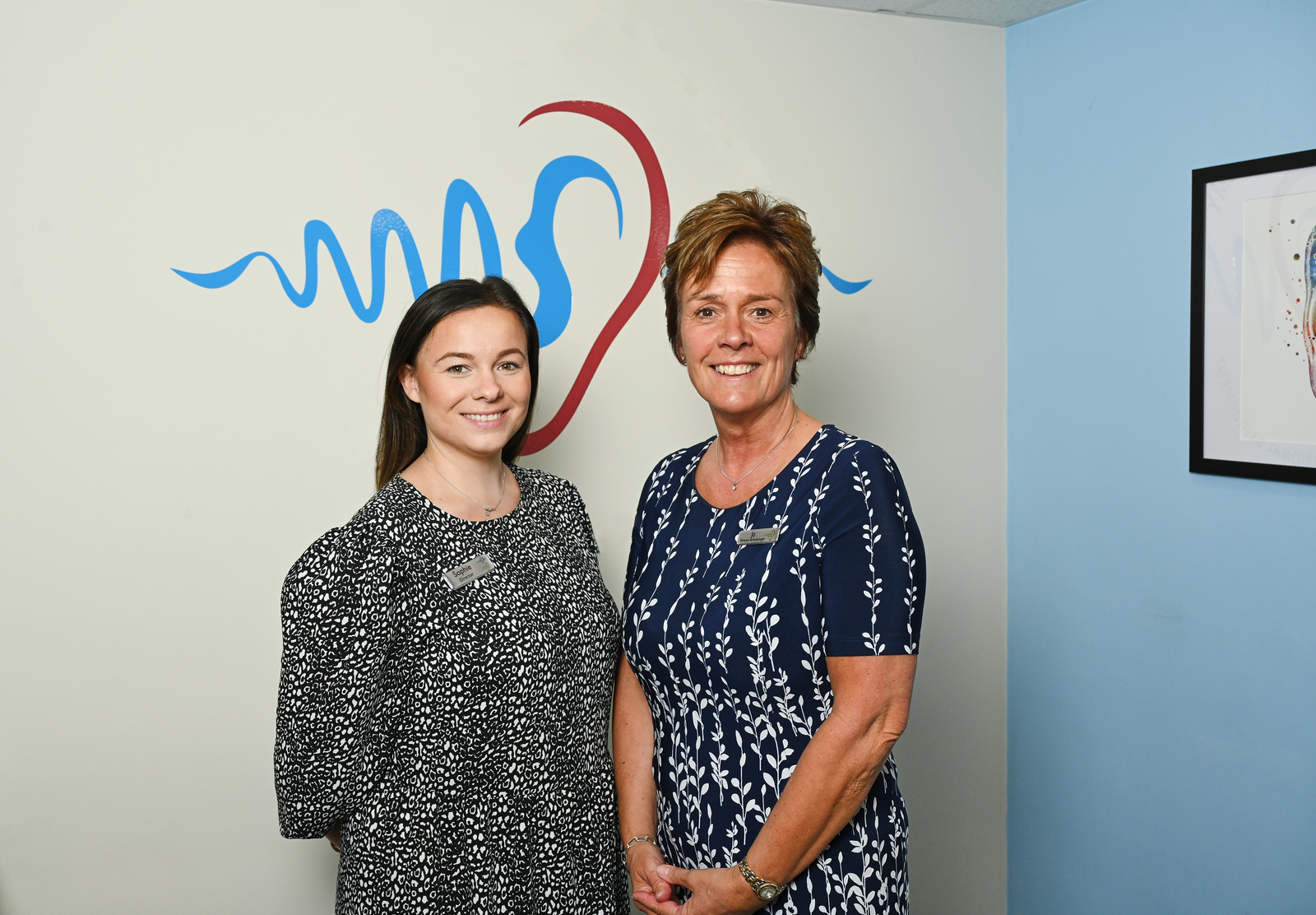 "Training should be fun, engaging and interesting, and that's exactly what we aim to provide to everyone who comes to us The Audiology Academy. I'm so proud to be a part of the first purpose built facility, available to all Audiology professionals nationally, enabling us to hopefully play our part in protecting the profession." – Sophie Miller.
"The Audiology Academy has now established itself as the training facility of choice since opening in June 2021. I couldn't be more proud of our growing team led by Chris, we certainly have an exciting future ahead of us!"
Jo Miller
FOUNDER, MANAGING DIRECTOR AND BUSINESS OWNER
Jo founded the "Hear in" business in August of 2019 with the first clinic in Hagley and had always hoped that her daughter Sophie would join and help develop the family business.
Sophie has a background in both Audiology and Education and she expressed a desire to expand the business in a different direction by utilising those skills.
With the demands of the successful Hear in Hagley and Hear in Wombourne clinics, the duo knew they would need someone to help create this fantastic new venture. The Academy would need someone with experience, professionalism and outstanding knowledge of the field. So, who better to approach than a friend of Jo's for over 30 years, Chris Cartwright?
READ MORE
The idea of a facility where like-minded professionals could have a safe, relaxed and yet professional environment to expand and enhance their clinical knowledge was born. The future of Audiology is always evolving and though we have the support from manufacturers with regards to product, the need for independent and high-quality clinical training seemed strong.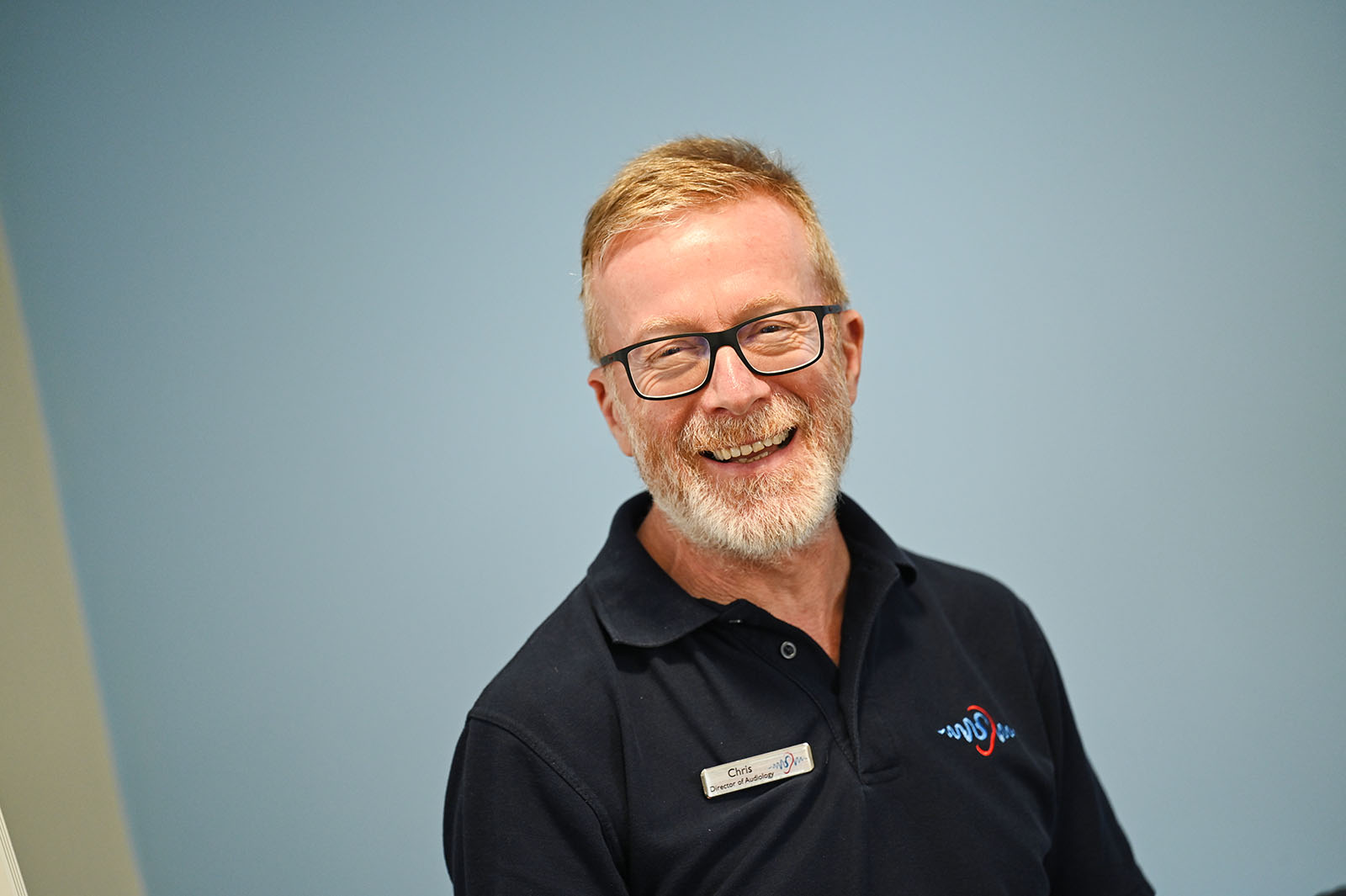 Chris Cartwright
Director of Audiology
The year was 1981 when Chris began his career as an NHS student, training in Medical Physics and Physiological measurements. At Cottage Street Hearing Services in Brierley Hill, he trained and further qualified in audiology.
It was here that Chris developed his experience in many areas of audiology, including:
Paediatrics
Balance disorders
Electrophysiological tests
Tinnitus counselling
Adult rehabilitation
Hearing instrument tech and FM systems
READ MORE
In his early career, Chris' skills were a valuable asset to the NHS, where he served as an audiologist for several hospitals across the UK, including:
Barnsley
Goole
Leicester Royal Infirmary
Scunthorpe
Chris then joined the School of Audiology at City Hospital, Birmingham. It was here that he stepped into teaching audiology. Not long after, he took an opportunity to serve as Audiology Services Manager at Queen's Hospital, Burton on Trent. This paved the way for a role overseeing the hospital's Regional Diagnostic & Rehabilitation Service.
During his time at Queen's Hospital, Chris took his private hearing aid training and exams. He began to offer a private hearing aid service at the Nuffield Hospital in Derby.
In the early 1990s, Chris joined The Oak Tree Lane Centre, Birmingham – the only third-tier Hearing Rehabilitation service in the UK – working within a small multi-disciplinary team supporting people with acute hearing loss, profound learning disabilities, severe brain injuries, and multi-sensory impairment (Deaf and Blind).
In 1998, Chris joined Swiss company, Phonak – a specialist manufacturer of hearing aids and audiology solutions – where he served for 23 years in various roles, including:
Regional Sales Manager – supporting the NHS, the private sector and education establishments for hearing impaired children.
E-Learning Manager – providing access to key opinion leaders across the globe on various topics relating to audiology, and supporting a number of global virtual conferences.
UK Key Projects Manager – contributing to various projects both within the UK and Switzerland, and the training and educational needs of professionals.
Audiology Development Manager – serving as part of the Professional Services Team supporting audiological and product training for customers.
For all things audiology, Chris offers a level of experience and wisdom not many can match in his field. A great people person, his influence and impact in the hearing healthcare world is huge.
"I am excited to be part of a team of independent, highly motivated professionals namely Sarah and Julia; providing the highest quality Audiological training to other Audiologists and professionals who wish to increase their knowledge and improve their clinical skills.
The Academy allows me to share my exposure and experience of many aspects of Audiology and has been created for professionals who wish to learn, develop and excel and I have no doubt that this practice can offer an advanced training experience."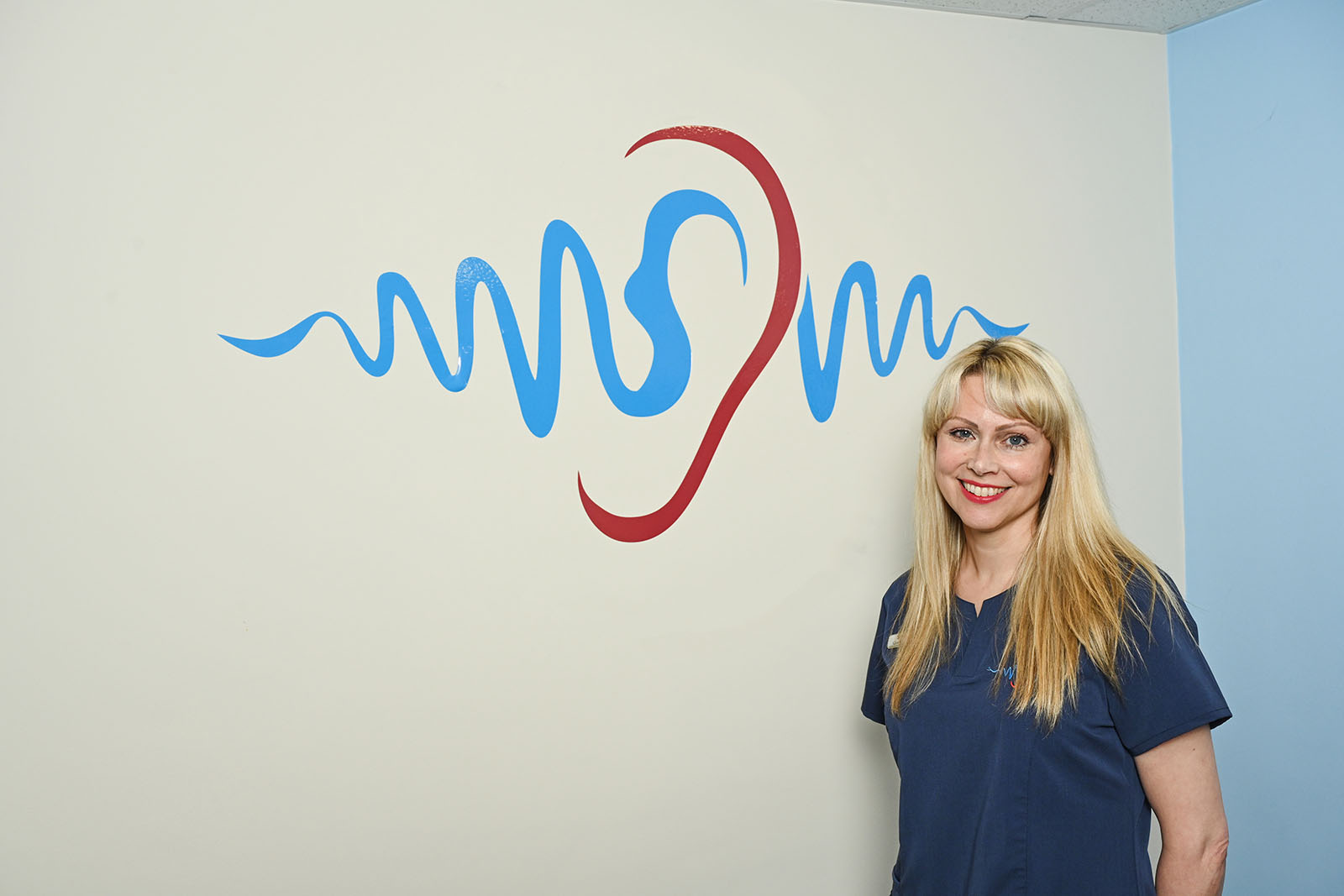 "High quality training standards are essential for ensuring safety in a clinical environment. However, over the years I have developed several creative approaches to teaching complicated concepts and believe strongly that having fun while you learn is very often the key to success.
For me, there is nothing better than seeing trainees and professionals develop their knowledge, skills, and competence. The Academy provides a supportive environment to encourage this, so that those we support will leave us with a bounce in their step and improved/renewed confidence."
Sarah Riches
Senior Tutor and Audiologist
Sarah has been part of the audiology world since 1997. As a registered Senior Audiologist and Hearing Aid Audiologist, Sarah's commitment to training fellow hearing healthcare professionals is demonstrated across her career.
She has served as a Tutor and National Competency Assessor for the Birmingham School of Audiology. This involved travelling the UK teaching theory and practical skills to Trainee Audiologists on behalf of what was then the British Association of Audiology Technicians.
Sarah was involved in the development of the original BSc audiology programme at Aston University. This led to her joining the university on a permanent basis, where she served for 14 years.
Up until June 2022, Sarah taught many auditory science and clinical modules within the Foundation Degree and BSc Healthcare Science programmes, and served as Programme Director for the Level 6 Healthcare Science Practitioner Degree Apprenticeship. Plus, she developed various CPD short courses for hearing professionals from HCA level upwards.
In August 2022, she made the switch to the Audiology Academy. Her experience adds real value to the Academy's audiology courses. She is a creative tutor, and adds an element of fun to the Academy's training sessions.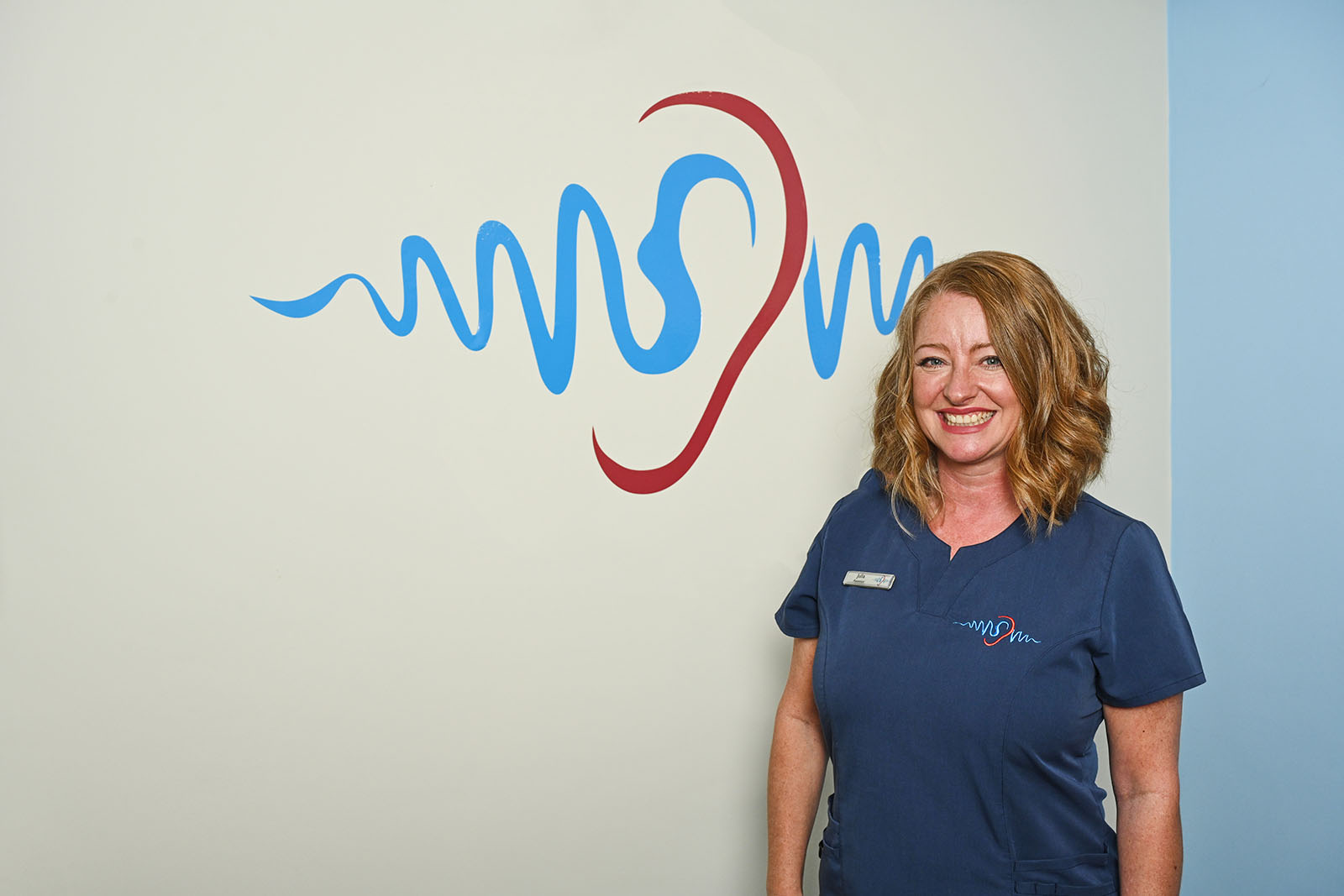 Julia Rogers
Trainer and Assessor
After completing a BSC in Health Science and Deaf Studies, my passion for travel tugged at my heart strings so I decided to spread my wings and become Cabin Crew for an international airline. During those 23 years of employment one of my main roles was as a teacher, trainer and assessor.
I was so excited to join the Hear In Hagley team in 2020 as an Ear Care Practitioner, with my specialty being ear wax removal. A natural progression was to join the Audiology Academy as an assessor for Wax Removal, Otoscopy and Front of House training.
"Being a part of such a professional and dedicated team is a real pleasure. Knowing that we are helping to develop the audiology professionals of the future is inspiring"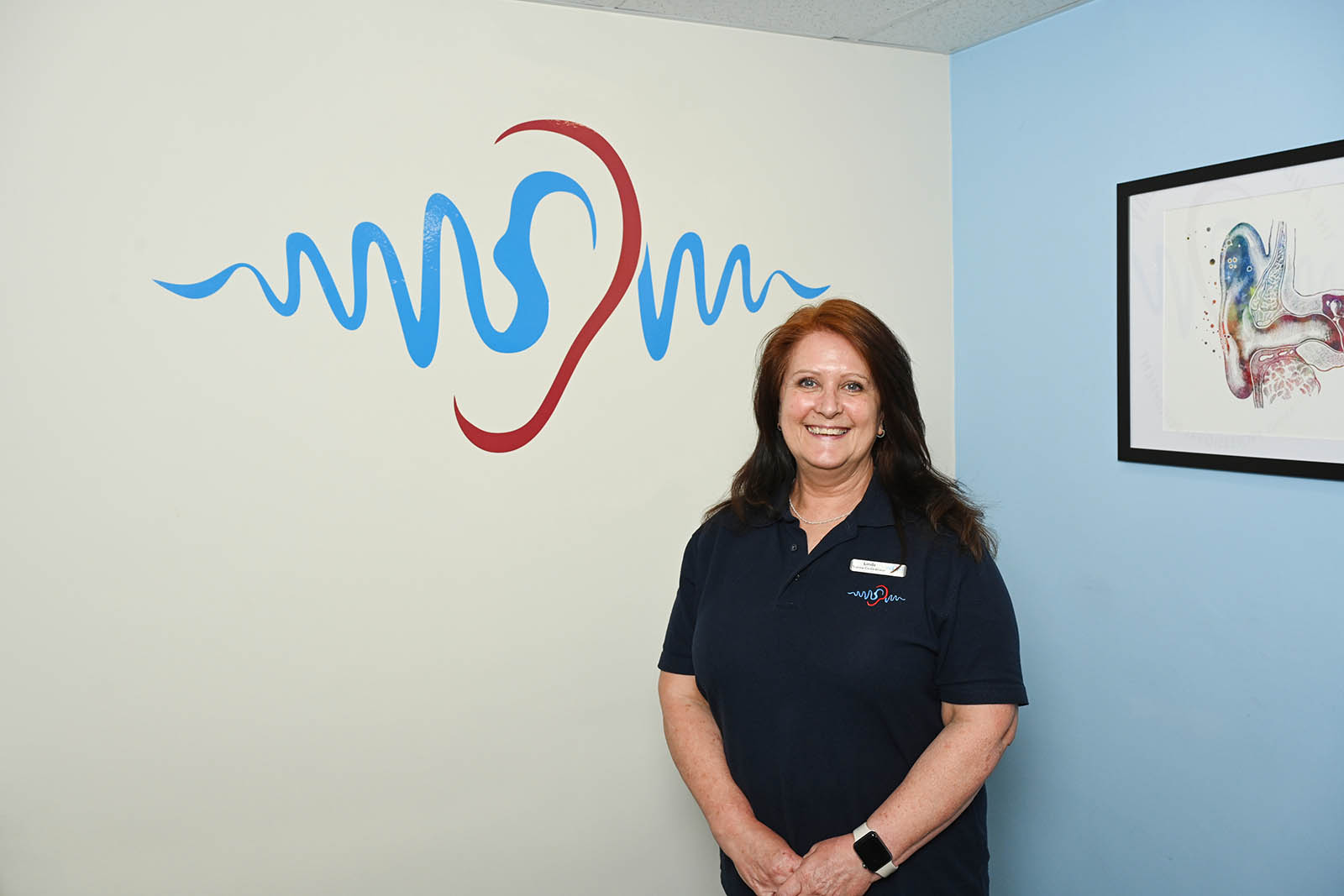 Linda Pitchford
Course Co-ordinator
Joining the Audiology Academy in January 2022, Linda keeps our training programmes organised and ready to run. As Course Coordinator, she is often the first touchpoint for people signing up to train with us.
In a former life, Linda was a hairdresser. It was all she'd known since leaving school. Her time in the salons was the perfect place to connect with people, helping them to feel good about themselves, and it's Linda's people loving personality that fits right in with the Audiology Academy's ethos.
She is a professional welcomer and has a real knack for putting people at ease and making them feel comfortable.
She's a mum to two sons, two dogs and two cats. Linda loves nothing more than walking her canine companions, gardening, all sorts of crafts and even a spot of DIY. She likes to travel too, visiting as many places as she can – when her schedule's not too busy.
Contact Us
Call or email us directly, using the contact information listed below.
The Corner House, The Audiology Academy, High St, Wombourne WV5 9DN
9am – 5pm Mon & Tue, 9am – 5pm Thur and 9am – 1pm Fri., closed Wed, Sat & Sun.